3 Reasons Why Your Business Needs a CCTV System
Your business is an investment that you will do anything to protect. You hire the best staff and pick out the best commercial facility to ensure that your company progresses and your products and services maintain a high quality to remain your customers' go-to choice.
But all of that is only possible if your business and commercial facility is safe and protected. After all, if your data and employees aren't safe, how will you continue to grow?
Gone are the days when you could simply lock your place of business or offices and go home with peace of mind. You must take advanced security measures to protect your employees from intruders and keep your equipment and data safe. This is where the need for a premier CCTV system emerges.
Here are all the reasons why your business needs a CCTV system.
It's A Powerful Crime Deterrent
Even with the raging pandemic, the crime rate in Ireland increased in 2020. A CCTV system acts as a powerful visual deterrent against this. Any would-be intruders or thieves would think twice before risking being caught on camera red-handed.
Even if they commit the crime, the CCTV footage can make it easier for the authorities to identify them and connect them to the scene of the crime.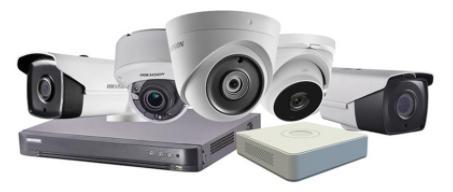 Reduces Your Insurance
Properties that have a fully-equipped CCTV system are considered securer than properties without them.
This makes insurance companies more confident that your premises are less likely to be broken into, making it easy for you to get lower premiums on your policy and save money that can be better used in other business operations.
It Increases Staff Safety
Your staff is the backbone of your business; as such, keeping them safe should be your utmost priority.
Installing a CCTV camera ensures that everyone on the premise is secure from any threats lurking outside.
In addition to that, any workplace violence, harassment, or abuse is also significantly reduced with the presence of CCTV systems, giving employees a chance to feel comfortable knowing that they're valued and protected.
If you're looking to install a CCTV system for your Ireland business, get in touch with Pro Delta.
We provide effective safety solutions with our wide range of products such as
safety equipment and construction safety products
and services, including CCTV systems. Our high-performing surveillance systems keep your home and commercial space safe from all threats. Equipped with a superior monitoring system, you can rest assured that your business is in good hands.
We also specialize in
fire alarm installations in Ireland
and supply pharmaceutical safety items, including
surgical medical masks
.
Find out more here.